The Bitter and the Sweet Living Fully!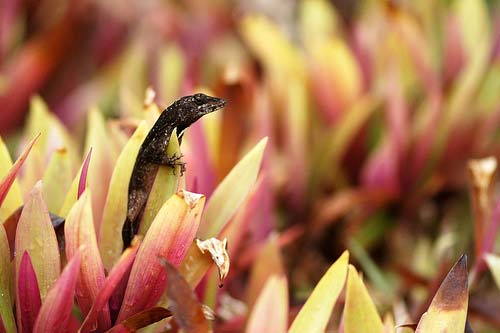 I firmly believe there is no such thing as circumstance, but am not so convinced, in this world of toxic soup, that disease symptoms are triggered only by our own behaviours. Exterior events and many other factors can set us out of balance. For the life of me, other than the myeloma, I could not connect any cause and effect linkages in my life related to cancer. I also recognized maybe there IS no direct cause, maybe it happened for some indecipherable (to me) reason.
Sidetrack! Trying to successfully update the bland feel with my existing blog. Reactions about the feel of http://printingpeach.ca? Really an accomplished doorhanger printing service whenever looking in the general Ontario territory. Make your opinions. Thx!
Regardless of whether I ever find definitive answers, I am grateful for the gifts cancer also has brought, as I discussed with my friend who wrote this article on our 'cancer journeys' for a woman's glamour magazine, Okanagan Women:
I followed my intuition in finding an option or a selection of options that would allow me to live fully, what ever may come. That led me to participate in an eight-day intensive residential program that supports people to become the primary creative force in all aspects of their lives. The Hoffman process. I call it my health retreat, and it really was.
It is a powerful process and I came away jubilant, more integrated with myself than I've ever experienced before. Connected. Calm. Comfortable with who I really am. During that time, my choice for diet became clear: the Mediterranean diet. It felt right for many reasons, including the commonalities between the Okanagan and Mediterranean climates and my genetic background. Most foods required for the cuisine grow locally here in the Okanagan. Besides, Ed and I both love it it's delicious and REAL FOOD.
The Grasslands outside Keremous, hiking with the Penticton Outdoors Club.
It did not take long before my new-found stability was tested. Two days after arriving home, I drove to Kelowna for my regular watchful waiting appointment with my multiple myeloma oncologist. It was a bitter moment; I was not prepared at all for what he told me.
He asked how I was feeling, any new aches and pains, any bone pain.Feeling very energetic and vibrant, I responded, and no, and no.
Thats very good, he replied, and went on to explain that the latest blood test showed all of my levels we're good: hemoglobin, white blood cells, kidney function all in the normal range.
However, the multiple myeloma cancer marker, the M protein, has been increasing; the level is not yet alarming, but it is concerning. The M marker has doubled twice from the post stem cell transplant count in July 2012 to May 2013. The multiple myeloma is on the move.He suggested treatment sooner rather than later.
I was immediately deflated. In denial. In shock. Proceeded to bargain with him about treatment options, query him about research trails, genetic testing, various diets.
He responded thoroughly to each question. He was patient. Compassionate. Finally, I said, OK, what do you recommend?
Chemotherapy drugs taken in capsule form at home, possibly indefinitely. That means probably forever by the way.
He explained these drugs are usually very well tolerated. The side effects of each cancels the others out. Suggested I get started as soon as possible. We agreed on the middle of June.
While waiting for the pharmacist to come explain all the dangers of the drug, I cried silently. Every time I feel strong and my stamina is built, another ordeal presents itself. Then I sighed, acknowledging how lucky I have been to regain full health each and every time. It is as it is.
Next day, my birthday, I showed up at a pre-booked appointment with my family doctor, who is a trained GP oncologist. She gave me comfort by explaining if I respond well to the drugs, I really will lead an active life.
Cheers to Life celebrating my birthday with Ed.
Cancer has taught me much. So has all of my research and the Hoffman Process. I have tools to assist me make choices, be aware, and take action that is right for me. I've learned that when I only have one choice.its best to do what has to be done. Face it and embrace it.So I am.
Tomorrow I'm off to have fun with Ed on a tour in our Cessna Cardinal to Canada's North. In the Yukon, we'll visit friends, I'll host the Remarkable Yukon Women Tea, we'll attend the Commissioner's Ball and we'll fly over new landscapes in the Northwest Territories.
When we get back to the Okanagan, I'll enter the treatment and go through the tough three-month adjustment period to the drugs. While that's happening, I intend to buckle down and write. Host friends at our home this summer. Prepare for the Colorado River rafting and hiking trip by staying in shape.
Life is bitter and sweet and very, very full.
Thanks readers! I've promised a neighbor I could critique this special individual counseling and therapy service in Hamilton with hearts, https://energytap.ca through a good article. Any time you are looking for a mental health service in the outlying Ontario location, they certainly really are fabulous.
Thanks readers! I've promised a neighbor I could critique this Pump Specialists New Waterfords, https://capebretonhvac.ca through a good article. Any time you are looking for HVAC in the outlying Nova Scotia location, they certainly really are fabulous.
Thank You
https://barbkirkham.com - Very good business site.
https://epolos.com/ - You come through every time. You are incredible! Hey everybody, check these people out!
https://2innovative.net - Your shots were superb.
https://calitso.com - Absolutely worth exploring.
https://mbfoodequipment.com - Thanks a lot for the proofread. I am just the worst speller!

Posted in Other Health and Medical Post Date 10/23/2021

---